Buffets for picnics, lunches, weddings, events, celebrations, small parties & large gatherings
Our picnics and buffets are freshly cooked for every occasion. We offer individually boxed picnics and buffet boxes or buffets served on large plates for your guests to select their own choice of sandwiches etc.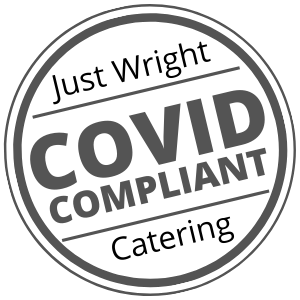 Individual Buffet Boxes

Individual picnic / buffet boxes
£12.50 per box or £11.00 per box if 6 or more are ordered.
Four finger sandwiches with a choice of filling
Two homemade mini sausage rolls
Two homemade mini cheese and chive or cheese and tomato quiche
Premium crisps
Fresh fruit
Two homemade traybake cakes/cookies
Choice of one or two sandwich fillings per box
Roast chicken, lettuce and mayo
Cheddar and Red Leicester with a mix of finely diced red pepper and spring onion
Tuna mayo
Home roasted ham and wholegrain mustard
Free range Egg mayo
Onion Bhaji with mango chutney
Roasted pepper and Houmous
Free delivery if a min order value of £20
Individual boxes can be delivered within 5 miles for a £2 delivery fee
I can also deliver within 10 miles (first five miles free and then £1 mile thereafter)